San Diego Cumulative Trauma Lawyer
We Represent Clients in Southern California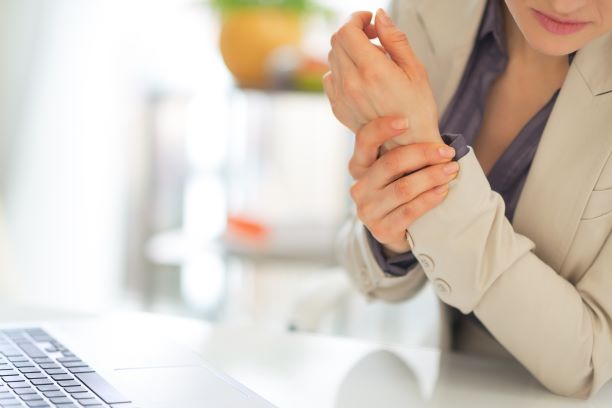 Cumulative Trauma Injuries and Workers' Compensation
Cumulative trauma, or repetitive motion injuries are a result of excessive wear on a certain area of the body over an extended period of time. They can be sustained over the course of months or even years. If wear and tear and repetitive movement are involved, the injury can be classified as cumulative trauma.
Common types of cumulative trauma include:
Carpal tunnel syndrome
Radial tunnel syndrome
Rotator cuff syndrome
Epicondylitis, or "tennis elbow"
Cumulative trauma, or repetitive motion, injuries are sustained by millions of workers every year. Discovering you have developed this type of injury can feel like a huge burden, but you have options. The skilled cumulative trauma lawyer at Leigh Law Firm in San Diego can help you take legal action to receive the benefits to which you are entitled.
What is the Statute of Limitations for Cumulative Trauma Workers' Comp Claims?
Normal workers compensation claims must be filed within one year of the injury occurring. However, because cumulative trauma injuries can take some time to become apparent, the statute of limitations is different. According to California Labor Code § 5412, for cumulative trauma injuries, the "date of injury" can be either the date that the employee first began to suffer disability and either knew or should have known that their injury was caused by their work.
If you have sustained cumulative trauma as a result of your occupation, call Leigh Law Firm today at (619) 473-7569
Workers' Compensation for Cumulative Trauma
In California, injuries resulting from repetitive stress to a portion of the body from a work-related responsibility are covered by workers' compensation. Cumulative trauma injuries often require long-term rehabilitation to make a full recovery. Hiring an attorney seasoned in these cases can help ensure you receive the workers' compensation you deserve to cover medical treatment and time off work.
Contact Leigh Law Firm Today
Both employers and insurance companies will often attempt to delay or deny your workers' compensation claim for a cumulative trauma injury, so it is important to have the knowledge and support of an attorney by your side. The experienced cumulative trauma lawyer at Leigh Law Firm in San Diego knows what it takes to recover damages in these claims and can help you establish proof of your work-related injury.
Call (619) 473-7569 to schedule a free consultation at Leigh Law Firm. We work on contingency fees, so you will not be charged until we obtain compensation for your case.