Car Accidents
San Diego Car Accident Attorney
You Are Not Alone after an Accident​​
​​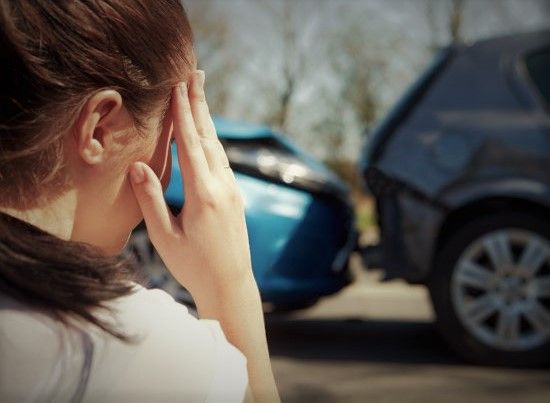 Auto accidents, whether it be a car accident, motorcycle accident, or trucking accident, are extremely stressful and can be life-altering. The human body is not made to withstand the forces involved in motor vehicle accidents.
Even minor-impact accidents that cause only minor property damage can result in very serious physical or emotional injuries. The process of getting your car repaired, seeking medical treatment, and missing time from work is often overwhelming. Thankfully, it is not something you have to handle by yourself.
---
Call (619) 473-7569 today to schedule your free consultation with our San Diego auto accident lawyer or contact us online.
---
After an accident, you should seek prompt medical attention and find a qualified and experienced car accident attorney in San Diego who can help you maximize your compensation. Leave the stress of fighting with insurance companies to the skilled San Diego auto accident attorneys at Leigh Law Firm, so you can concentrate on what is most important: recovering.
When To Hire a Car Accident Lawyer
As a general guideline, it's best to contact a San Diego car accident lawyer as soon as possible after sustaining injuries in an accident. There are a couple reasons for this, one of the most important being the statute of limitations.
The statute of limitations is a state law which limits how long an injury victim has to file a personal injury claim against the negligent party before they lose their legal right to do so. According to the California Code of Civil Procedure section 335 the state of California has a two-year timeline. This means you have two years from the date your accident happened to file, or you will most likely be unable to do so.
It's important to note that some exceptions to this law exist. These exceptions can be niche and depend widely on the specific circumstances surrounding your case. As such, it's crucial you speak with an experienced attorney to learn how long you have to file.
Beyond the statute of limitations, which applies to all personal injury claims, car accident injuries are different than other injuries covered by personal injury law in that they involve negotiations with a car insurance company. These insurance companies are trained to put their company's best interest first, not yours.
Unlike insurance companies, our team will fight tirelessly on your behalf to secure the compensation you need and deserve to get your life back on track. If you have suffered injuries at the hands of a negligent driver, contact to Leigh Law Firm for help today!
What Is the Average Settlement for a Car Accident in California?
Car accidents are a daily occurrence in California, and the insurance companies are always looking for ways to reduce what they have to pay to victims. Sometimes this means an outright refusal to pay anything.
However, in many cases, they will offer compensation right at the outset that is much less than what the victims are actually owed. While you should not refuse these offers, do not accept them without consulting a knowledgeable car accident attorney in San Diego.
There are many factors to consider when determining the compensation you are owed after an auto accident, including:
Will you require long-term medical treatment?
What are the damages to your vehicle?
Were any other valuables in the vehicle damaged?
Will you have to take time off work because of your injuries?
How has the accident impacted your family and any other sources of income?
---
Looking for an accident lawyer in San Diego? Give us a call at (619) 473-7569 or contact us online today!
---
Insurance companies are counting on people's ignorance of auto accident litigation in order to take advantage of them. Do not let this happen to you. Call on our experienced auto accident lawyer in San Diego for knowledgeable counsel and aggressive representation. We can interact with the insurance company on your behalf.
Recent California Car Accident Statistics
The National Highway Traffic Safety Administration collects and records data and statistics about car accidents nationwide. The latest reports published for auto accidents in California were as follows:
In 2018 there were over 3,500 fatalities as a result of traffic accidents
Of those fatalities which occurred in 2018, over 1,000 were a result of alcohol-impaired driving and over 900 were a result of speed-related accidents
In the same year there were over 400 motorcyclist fatalities in California
In 2018 about 95.9% of those fatally injured in traffic accidents were noted to have been wearing their seat belts
In 2018 the most common crash types in California were the following:

Single vehicle accidents - 2,034 fatalities
Truck accidents - 352 fatalities
Speeding accidents - 927 fatalities
Rollover accidents - 809 fatalities
Roadway departure accidents - 1,557 fatalities
Intersection-related accidents - 919 fatalities
---
Have you gotten into a car accident? Call us at (619) 473-7569 for a free consultation with our car accident lawyer in San Diego today!
---
In 2018 the NHTSA noted that San Diego County was the 4th most dangerous county in California for traffic fatalities, accounting for 255 of the reported fatalities. Compared to 2017, San Diego saw a 6% increase in traffic-related fatalities in 2018.
What To Do After a Car Accident
After an accident, you should first make sure that everyone is okay, then:
Take photos of the scene as well as damages and injuries
Exchanges contact and insurance information with the other parties involved in the crash
Contact your insurance company to let them know about the accident
If necessary, file a police report
Gather eyewitness information, if possible
Get in touch with a San Diego car accident attorney for further help!
Common Injuries and Damages from Auto Accidents
There are a handful of frequently-occurring injuries involved in auto accidents, including:
Sprain, fracture and full breakage of the knees, back, shoulders arms, hands and neck
Concussion and possible brain injury
Burns, scarring and cuts
Work with a skilled San Diego car accident attorney right away to help you seek compensation.
---
Call (619) 473-7569 to schedule your free consultation with an auto accident lawyer in San Diego. At Leigh Law Firm, we work on contingency fees, so you don't pay anything unless we recover compensation.
---
"Alex handled my case personally and put my mind at ease from the first time I spoke with him. His office handled everything and got me a GREAT SETTLEMENT that I did not expect."

If you need to get the job done then Alex is your guy.

Sherrie

"I retained Mr. Leigh to represent me and I could not be happier with my decision."

Valerie D.
Why Hire Us?
Recovered Millions for Injured Workers

Experienced & Successful Litigator

Former Defense Attorney on Your Side

Extensive Record of Successful Results

Direct Access to an Attorney

Skilled & Passionate Legal Advocacy

No Out-of-Pocket Costs Unless We Win

Free, No-Obligation Consultations
Free Consultations Available
Contact Our Offices
Whether you have questions or you're ready to get started, our legal team is ready to help. Complete our form below or call us at (619) 473-7569.